PeekSeleb – 4WARD Pictures production house presents a new horror film entitled The Parcel. This Malaysian production house is the second time making a horror film.
This film will star Atiqah Hasiholan and a number of well-known Indonesian stars. In addition, there will also be 2 Malaysian artists involved, namely Amir Ahnaf and Nora Danish. Let's take a peek at what the story of the film is like.
Produced Immediately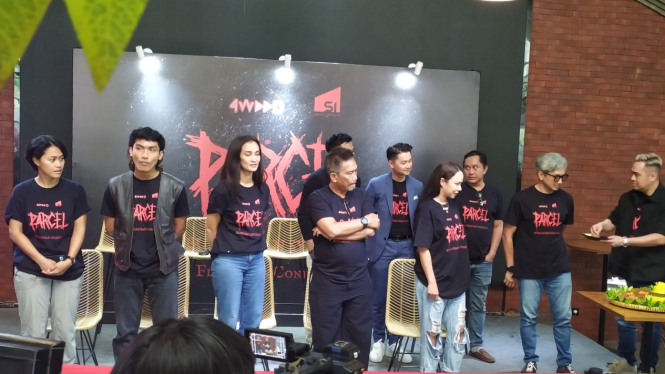 Photo: IntipSeleb/ Wahyu Firmansyah
The Parcel film will begin shooting on July 27. This film was directed by Andi Bachtiar Yusuf and will be shot in the Jakarta area.
"I just want to (work on horror) to feel challenged. Other directors can do it, but I can't. A good director makes horror. I'm handsome, but you can't make horror," said the director who is familiarly called Ucup.
Regarding the selection of Atiqah Hasiholan as the main character in the film The Parcel, Nashrul Nasir as the executive producer explained that his party had conducted research and also cast the artist.