South Korea – South Korean solo singer, Jeon Somi is rumored to be coming back soon with the release of a new single album titled GAME PLAN. This is the first release since XOXO's first regular album, which was released in October 2021.
Prior to the comeback, the singer has released two posters for the upcoming product. So how is the information? Come on, take a peek below
Jeon Somi Releases GAME PLAN Single Album Poster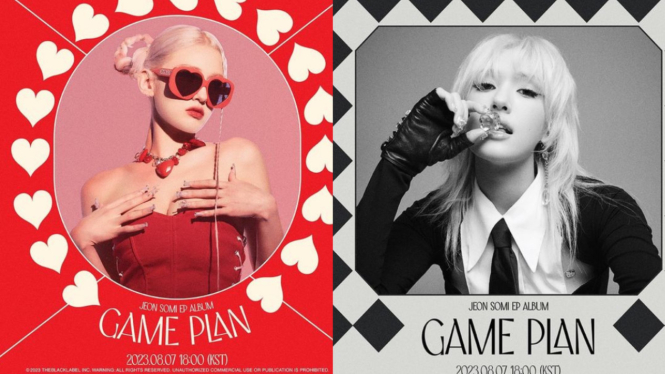 Photo : Instagram.com/somaomi0309
Launching from WowTV on Tuesday 25 July 2023, Jeon Somi has released a poster for a single album titled GAME PLAN on official social media.
The published image captures the hearts of global fans at once when exuding the singer's sharp and cool gaze. In the black poster, Jeon Somi exudes alluring charm with a thick smoky vibe.
Charismatic gestures and facial expressions, provocative eyes flood the gaze with a beautiful aura. Meanwhile on the red poster, Jeon Somi displays a stunning beauty.
She wore a deep red dress and sunglasses, reminiscent of the human Barbie look that showed extreme splendor and made viewers fall in love.