South Korea – FEARNOT (Between You, Me and The Lamppost) is one of the songs on LE SSERAFIM's album UNFORGIVEN.
The album UNFORGIVEN was officially released on May 1, 2023 and is LE SSERAFIM's debut studio album. FEARNOT itself is the fandom name of the Kpop group fronted by Chaewon.
Meanwhile, LE SSERAFIM will hold a concert in Jakarta entitled LE SSERAFIM solo concert in Jakarta entitled 2023 LE SSERAFIM TOUR FLAME RISES IN JAKARTA on Tuesday, 3 October 2023 at 19.00 WIB at JIEXPO Hall B3, Jakarta.
FEARNOT Lyrics (Between You, Me and The Lamppost) – LE SSERAFIM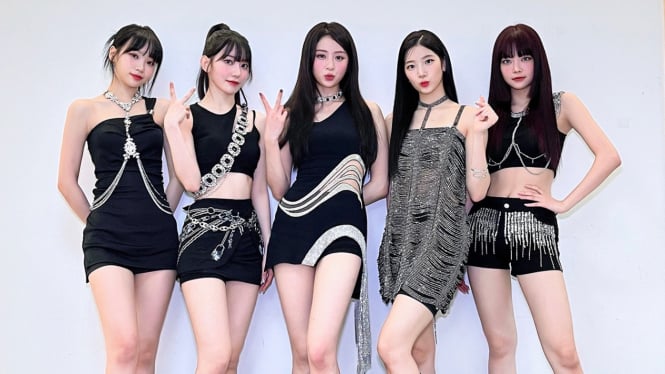 Photo : Twitter.com/le_serafim
Modu gipge jamdeureo beorin eoneu bam
Jibe ganeun gil nal bichwo jun han julgi bit
It's only between you and me
Soljiki malhae nan geutorok ganghajin ana
Neoman algo isseumyeon jokesseo
In truth she's not all fearless
But you, you help her fear less
Areumdage glow
Until I get home
Apeuro naagal su itge
Deo isangeun duryeopji anke
You light up my life
Amudo moreuneun uri storye kkochi pieona
Lights down, off screen eonjenga
Amugeotdo boiji ana gakkeum gireul ileodo
I believe in you, I'm sure on my way
Under the lamppost geu bulbit arae neowa na
Malhaejullae han beondo haji mothan mal
I can't stand without your light
I'll go where you go
And stay until you show
Naeireun promises better days
Ijebuteon useul su itge
You light up my life
Amudo moreuneun uri storye kkochi pieona
Lights down, off screen eonjenga
Amugeotdo boiji ana gakkeum gireul ileodo
I believe in you, I'm sure on my way
Gipeun eodumeul geonneundedo neowa na hamkke noraehae
Hey yay yay yeah hey yay yay yeah
I believe in you, I'm sure on my way
Hangsang useul sun eopda haedo hamkke itdamyeon chungbunhae
Hey yay yay yeah hey yay yay yeah
I believe in you, I'm sure on my way
FEARNOT (Between You, Me and The Lamppost) – LE SSERAFIM Lyrics with Subtitles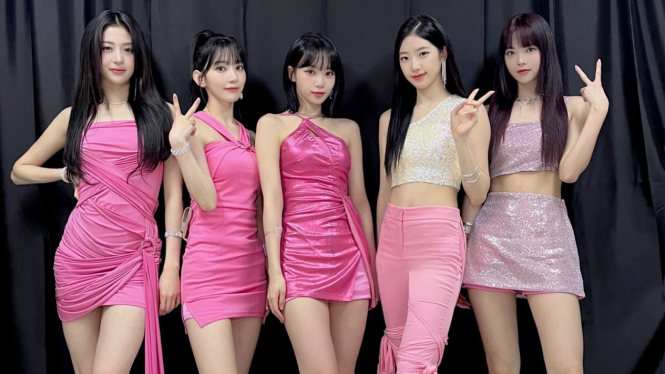 Photo : Twitter.com/le_serafim
One night when everyone was asleep
On the way home, a beam of light shone on me
It's just between you and me
To be honest I'm not that strong
I hope only you know
Actually he is not without fear
But you, you helped her less fear
shines beautifully
Until I get home
so we can move on
not to be afraid anymore
you light up my life
Flowers bloom in our story no one knows
Turn off the light, turn off the screen one day
I can't see anything, even if sometimes I get lost
I believe in you, you believe in my journey
Under the lamppost, you and me
Can you tell me the words I never said
I can't stand without your light
I will go where you go
And stay until you show up
tomorrow promises to be a better day
So that I can smile from now on
You light up my life
Flowers bloom in our story no one knows
Turn off the light, turn off the screen one day
I can't see anything, even if sometimes I get lost
I believe in you, I believe in my journey
Even though we walk in pitch darkness, you and I sing together
Hey yay yay ya hey yay yay ya
I believe in you, I believe in my journey
Even if we can't always smile, it's enough if we are together
Hey yay yay ya hey yay yay ya
I believe in you, I believe in my journey