South Korea – After leaving the girl group (G) I-DLE, the news about Seo Soojin became a public question. A few months ago, fans found Soojin walking around the mall with friends.
So now, Soojin, ex (G) I-DLE, is known to have opened his personal Instagram. Curious as to what's up in full? Take a peek below.
Soojin Ex (G)I-DLE Opens Private Instagram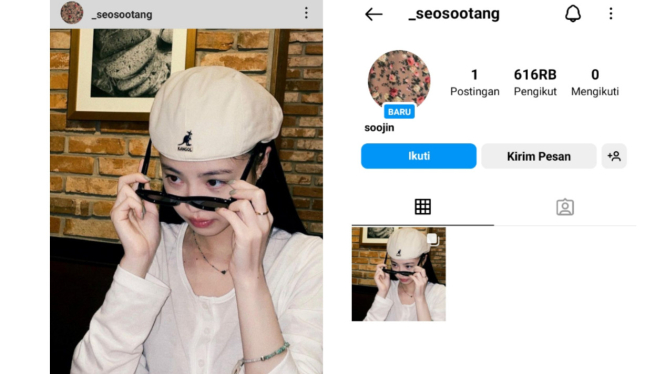 Recently, it was reported that Soojin, ex (G) I-DLE, had opened his personal Instagram. The account, named _seosootang, was immediately followed by fans.
The account is believed to be Soojin's because some of his friends have followed the _Seosootang account first.
As a start, Soojin was seen uploading a portrait of herself wearing a white suit with sunglasses. Even though he didn't include any caption, fans immediately flooded Soojin's Instagram comment column.