South Korea – TXT's Yeonjun, actress Park Ji Hoo and BOYNEXTDoor's Woonhak were chosen as the new MCs for the music show SBS Inkigayo. They will replace Hyungwon MONSTA X and Kim Ji Eun.
SBS Inkigayo, which will be hosted by a new MC, will be released live on July 23, 2023, at 15:40 KST. So how is the information? Come on, take a peek in full.
Yeonjun TXT, Park Ji Hoo and Woonhak BOYNEXTDOOR Become Inkigayo MCs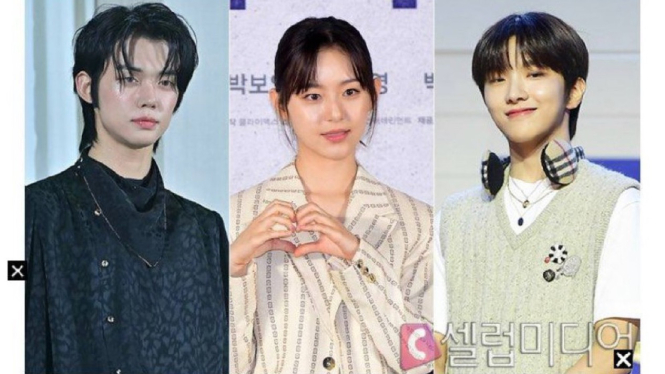 Photos: Various sources
Launching from JTBC on July 14, 2023, Yeonjun TXT, actress Park Ji Hoo, and Woonhak BOYNEXTDOOR were chosen to become Inkigayo's newest MCs replacing Hyungwon MONSTA X and Kim Ji Eun.
Inkigayo staff said that the three people have positive energy and will present a lively event.
"Three people who resemble positive energy will present a new Inkigayo full of vitality," said the staff reported by IntipSeleb from JTBC on Friday, July 14, 2023.
Inkigayo's newest MC's 3rd activity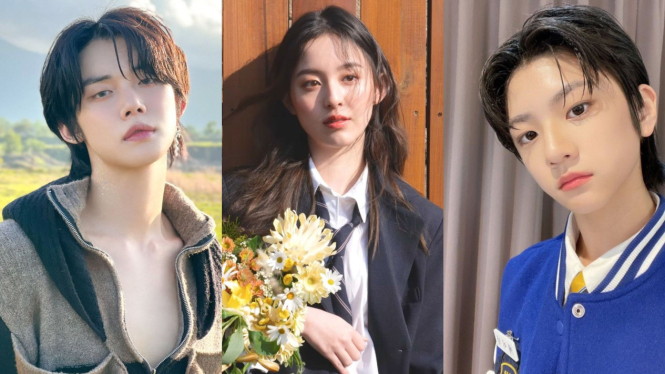 Photos: Various sources
TXT's Yeonjun recently wrapped up a successful global tour and rejoined as an MC for Inkigayo. Yeonjun has previously hosted Inkigayo for the past year and is loved for his fun hosting skills.
Actor Park Ji Hoo is a rising star, winning newcomer awards at many domestic and international film festivals, establishing his presence in works such as the film House of Hummingbird, drama Our School Now, and Little Women.
Meanwhile BOYNEXTDOOR is Zico's first production boy group with confidence, and Woonhak joins as the youngest member of the team.
Meanwhile, SBS Inkigayo, which will be hosted by a new MC, will be released live on July 23, 2023, at 15:40 KST. (rgs)