Jakarta – Enthusiastic when he heard his best friend present a special performance for their togetherness for almost 30 years as friends, rock singer Atiek CB was willing to go to Indonesia to join and join in the celebrations.
My Era's Music Legend Concert will be held on Saturday, August 5, 2023. How are the preparations going? Let's scroll the following article!
Atiek CB Willing to Fly 24 Hours US-Indonesia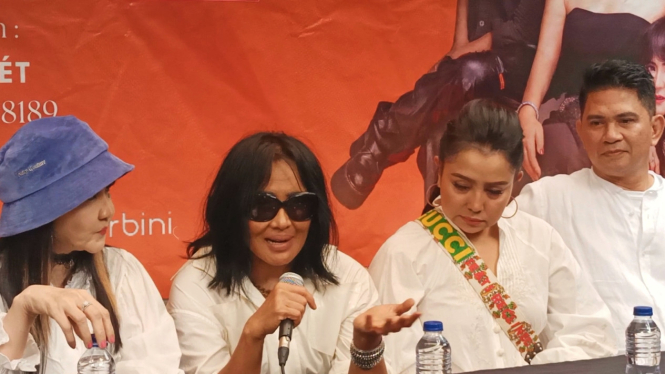 Photo: PeepSeleb/ April
The owner's real name Atiek Prasetyawati or better known as Atiek CB leaked his feelings when he found out that he was invited to join the Era'ku Music Legend Concert which will be held by Mayangsari on the upcoming 5 August 2023.
Willing to fly for 24 hours from the United States, the 60-year-old singer admits that he is very happy because his work is still in great demand by music lovers in the 90s era until now.
"Last year I was here, but because there is this big celebration, I am very happy and very excited even though I have to be willing to fly 24 hours," said Atiek CB when met at iCan Studio Live, Kebayoran Baru, South Jakarta, Tuesday, July 25 2023.