Korea South – EXO's DO will showcase his acting talent in the upcoming film 'The Moon'. However, the acting ability of the owner of the real name Do Kyungsoo was recently spilled by his co-star, namely Sol Kyung Gu.
In fact, Sol Kyung Gu actually felt himself inferior after seeing the idol's abilities. Let's take a peek at the actor's confession below.
EXO's DO Acting Ability Praised by Sol Kyung Gu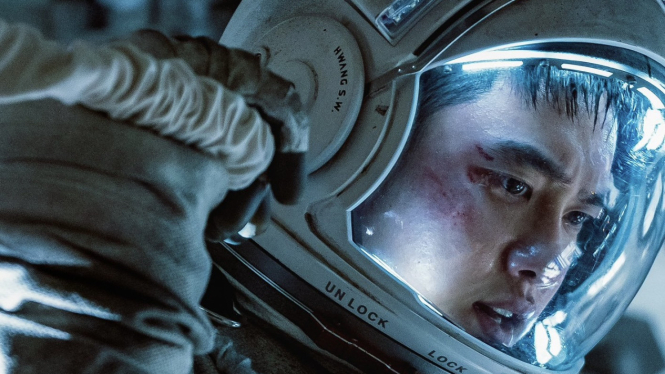 Photo: The Moon
On this day, July 25, 2023, the screening for the new movie 'The Moon' was just held at CGV Yongsan I'Park Mall in Yongsan-gu, Seoul. During the event, one of the players, namely Sol Kyung Gu, praised the acting skills of DO EXO.
He said he was amazed to see the idol's acting. This made Sol Kyung Gu feel inferior.
"When I saw Do Kyung Soo's acting, I thought, 'I'm inferior,'" said Sol Kyung Gu, reported by Sports Chosun on July 25, 2023.